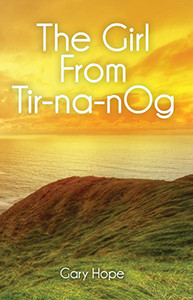 Sometimes you think you want to disappear, but all you really want is to be found. Paul Alfred felt this way as he imagined his new life in Ireland. Everything he could envision was real now. Deep within his soul was a door that opened into a world of wonder. He only had to open the door and let the magic in. To breathe it all in and love it all out. He knew that Ireland was full of magical things, patiently waiting for his senses to grow sharper. He knew there was something incredible waiting to be known. He didn't want to live forever, he just wanted to live. It felt good to be lost in the right direction.
Now, ask yourself: Where will you be when you get where you're going?
ISBN: 978-1-62137-939-3 (softcover);
ISBN: 978-1-62137-940-9 (eBook);
Published December, 2016, by Virtualbookworm.com Publishing.
Available for purchase here.